Lazer Athletes & Teams
Meet the professional athletes and teams supported by and supporting Lazer.
Lazer athletes share a raw passion for the sport. Whether they are tackling technical climbs, smashing the most demanding descents, pushing their limits on the track, or sprinting to the finish line, these rider's winner's mindset and their total commitment to the sport is unmatched. Go inside the team bus and get to know the athletes that embody the Lazer spirit of passion, enjoyment, and universality.
Road
Team Jumbo-Visma
Road
FDJ-Suez
CX
Pauwels Sauzen-Bingoal
All
Belgian Cycling
All
KNWU
All
British Cycling
G-cycling
Tim Celen
Enduro
Yeti Cycles
Downhill
Madison Saracen Factory Team
MTB
BH Coloma
MTB
Henrique Avancini Racing
Enduro
Jono Jones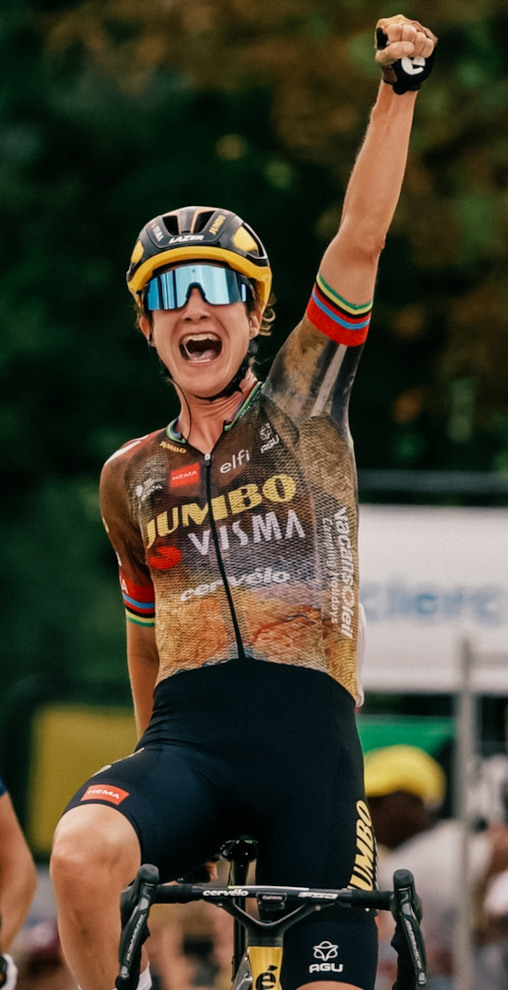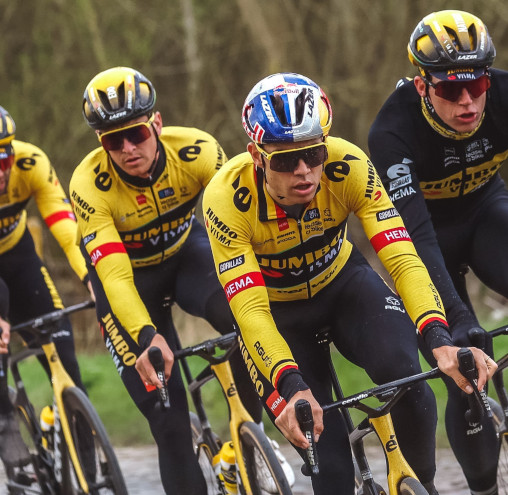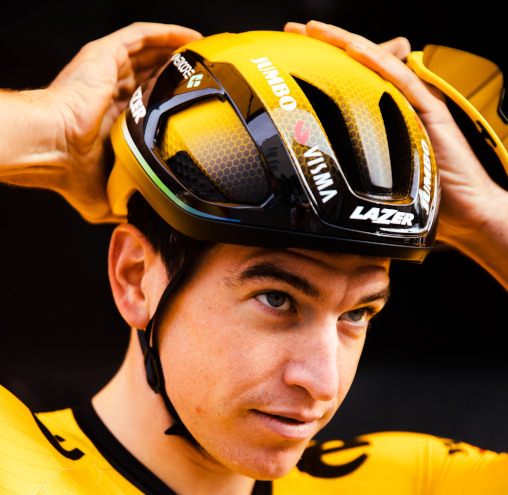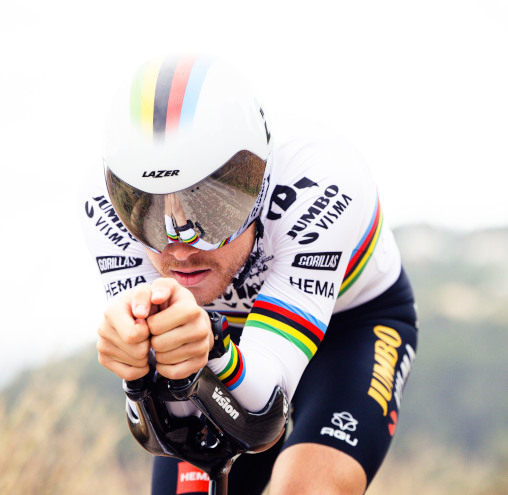 Team Jumbo-Visma
Lazer and Team Jumbo-Visma have enjoyed a successful collaboration over the past years. As the official helmet supplier of the team, we have worked closely with the riders to develop cutting-edge helmets that offer maximum protection and performance. This partnership has resulted in numerous victories at the highest level of cycling including Grand Tour wins with Tour de France and World Championship titles. By combining our expertise in helmet design with Team Jumbo-Visma's dedication to excellence, the collaboration has helped to push the boundaries of what is possible in cycling. The athletes are riding Vento KinetiCore, Genesis and Volante KinetiCore.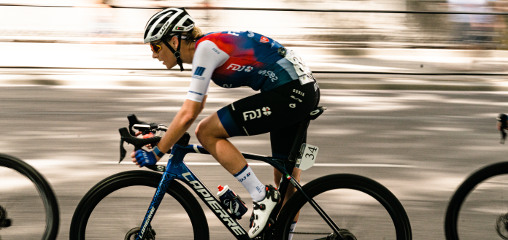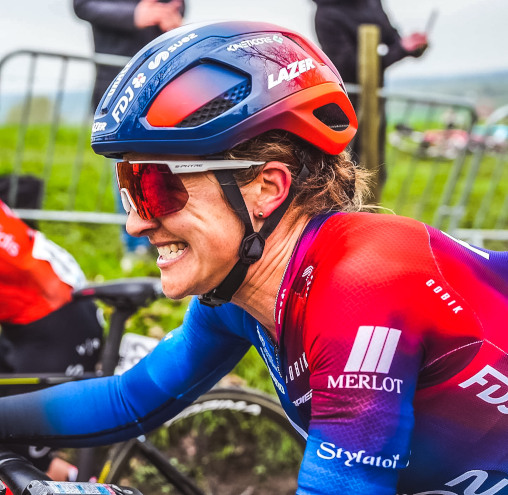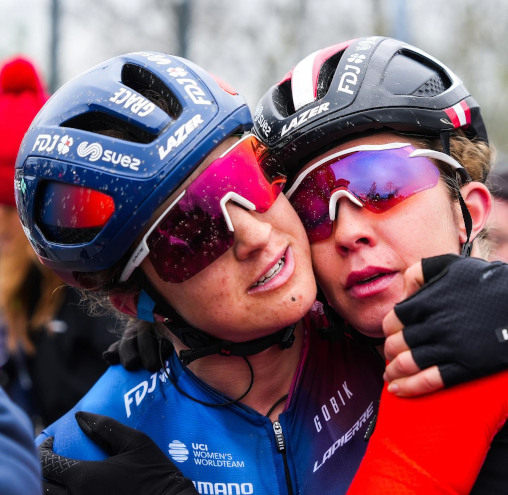 FDJ-Suez
Lazer and FDJ-Suez have had a successful collaboration for several years, with the team using Lazer helmets to enhance their performance and safety on the road. This exciting partnership will see the team riders, including Cecilie Uttrup Ludwig, Grace Brown and Emilia Fahlin, compete in the top UCI Women's road races while wearing our latest helmets. The collaboration not only provides the team with cutting-edge technology and protection, but also highlights our commitment to promoting and supporting women's cycling at the highest level. With a shared passion for performance and innovation, this collaboration is sure to result in exciting results on the road.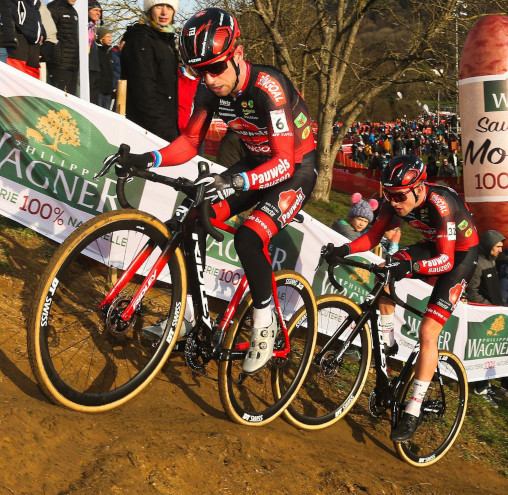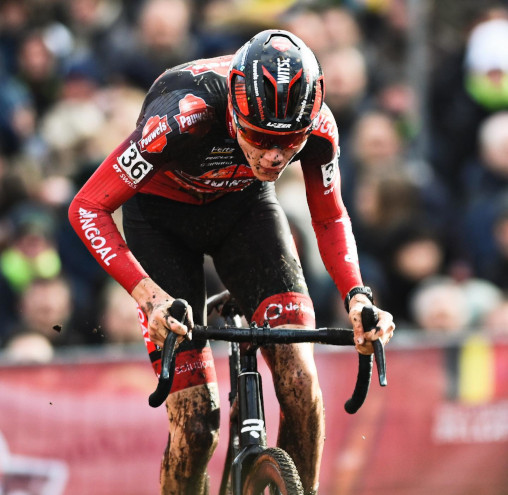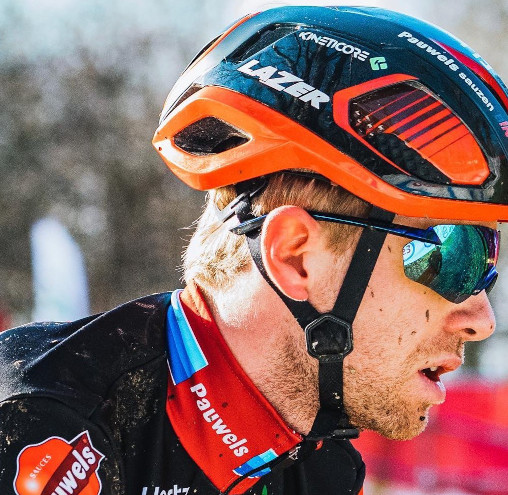 Pauwels Sauzen-Bingoal
Lazer, known for its high-quality and innovative cycling helmets, has partnered with the Pauwels Sauzen-Bingoal Cyclocross Team to provide them with top-of-the-line protective gear for the challenging and demanding cyclocross races. The team has been performing exceptionally well and has relied on our technology and design to keep them safe and performing at their best. The partnership has allowed us to showcase its products in the exciting and fast-paced world of cyclocross, while also providing the team with the best equipment to help them achieve their goals.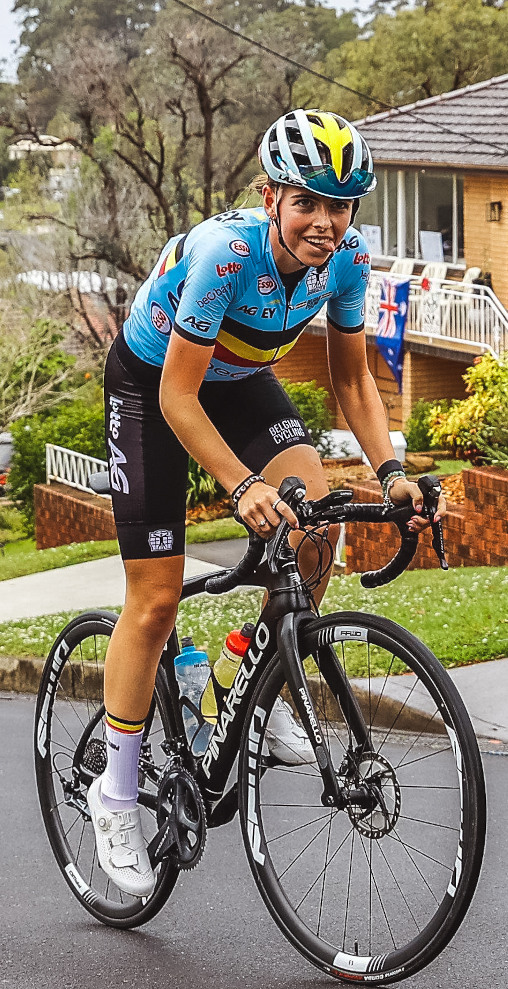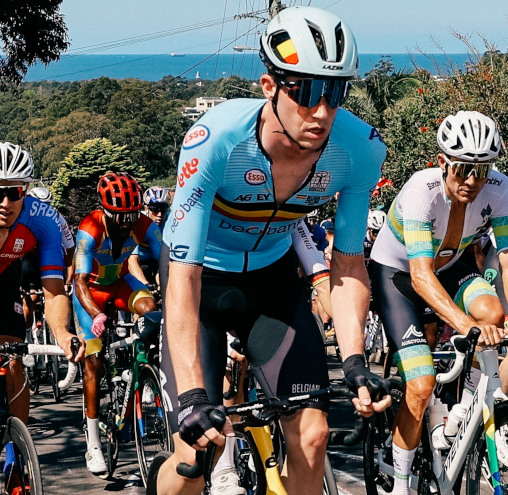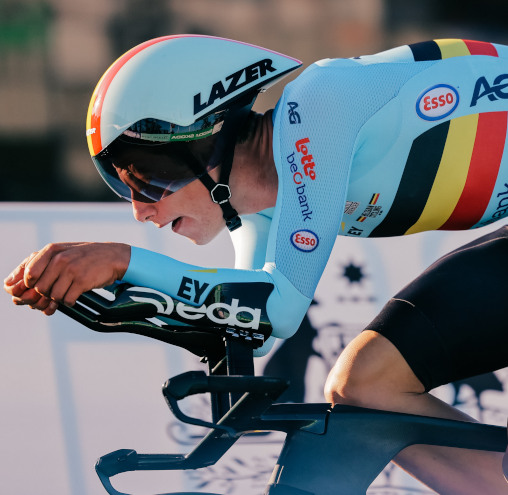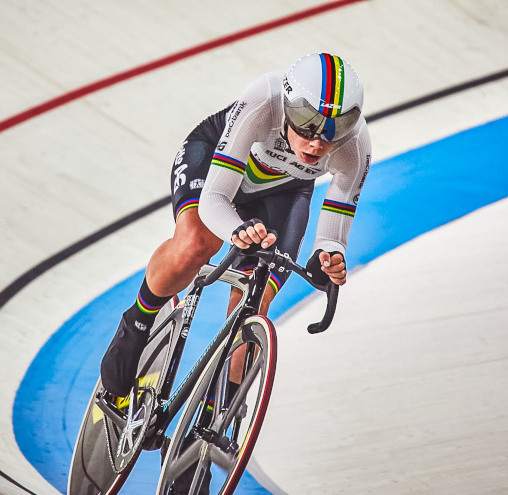 Belgian Cycling
The partnership with the Belgian Cycling Federation is a natural fit, given our roots in Belgium and its long-standing commitment to providing top-quality products to the cycling community. The partnership allows us to showcase our products at the biggest cycling events in the world, including Pro races, World Championships, and European Championships. This partnership helps to further establish Lazer as a leading brand in the cycling industry and solidifies its commitment to supporting the Belgian cycling community.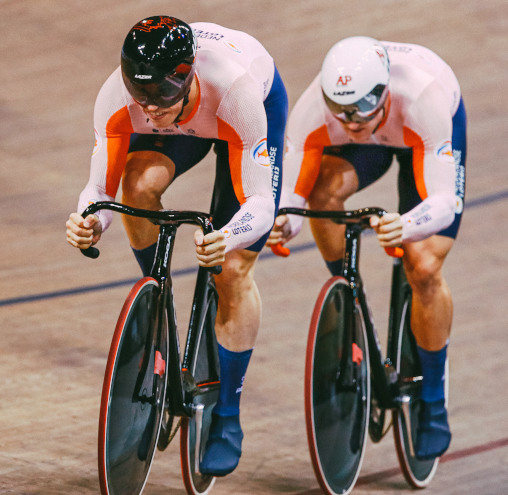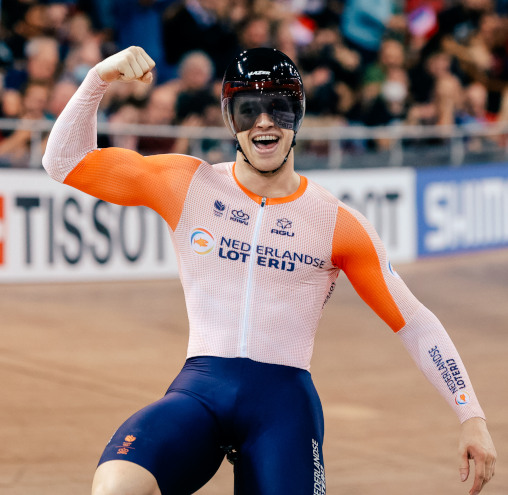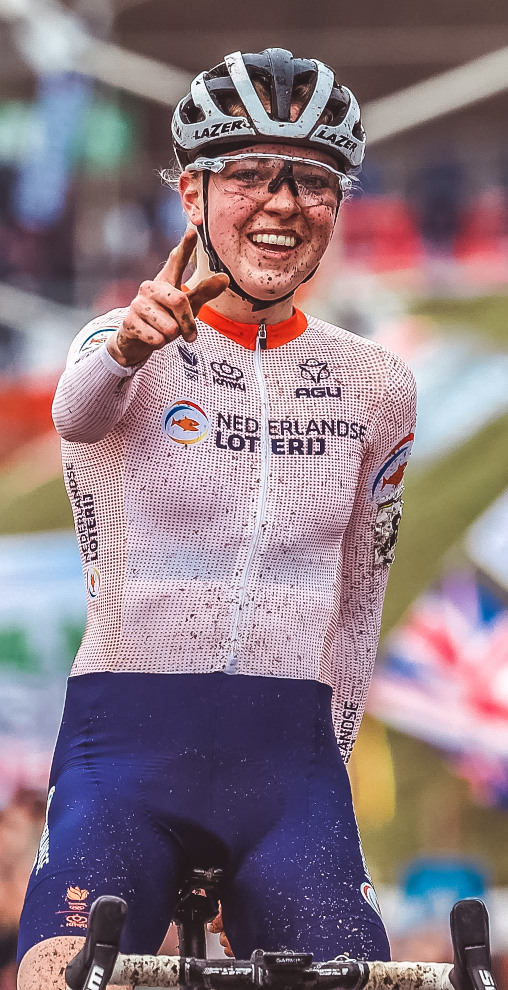 KNWU
We have a strong partnership with the Royal Dutch Cycling Union (KNWU) as they aim to support all forms of cycling in the Netherlands. This partnership includes support during professional races, World championships, and European championships. We provide the KNWU with cutting-edge helmet technology, ensuring the safety and comfort of the riders while they compete at the highest level. The KNWU's relationship with Lazer is a testament to the company's commitment to advancing the sport of cycling in the Netherlands. The KNWU's endorsement of Lazer is a sign of the quality and trust in the brand. This is a proud moment for us.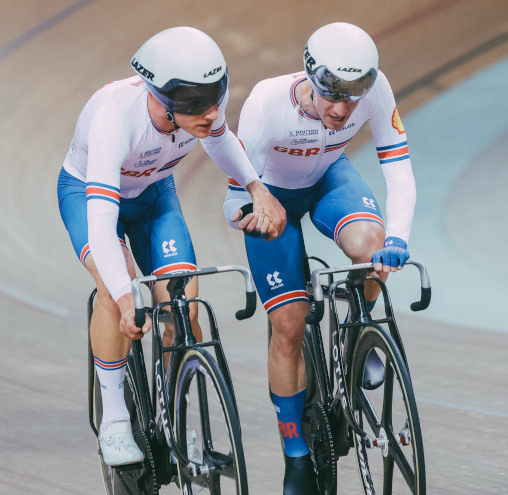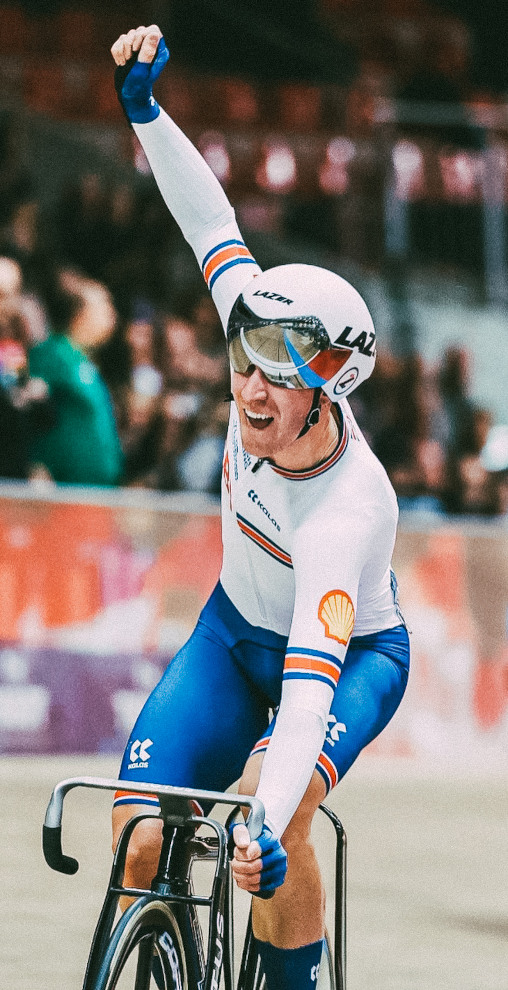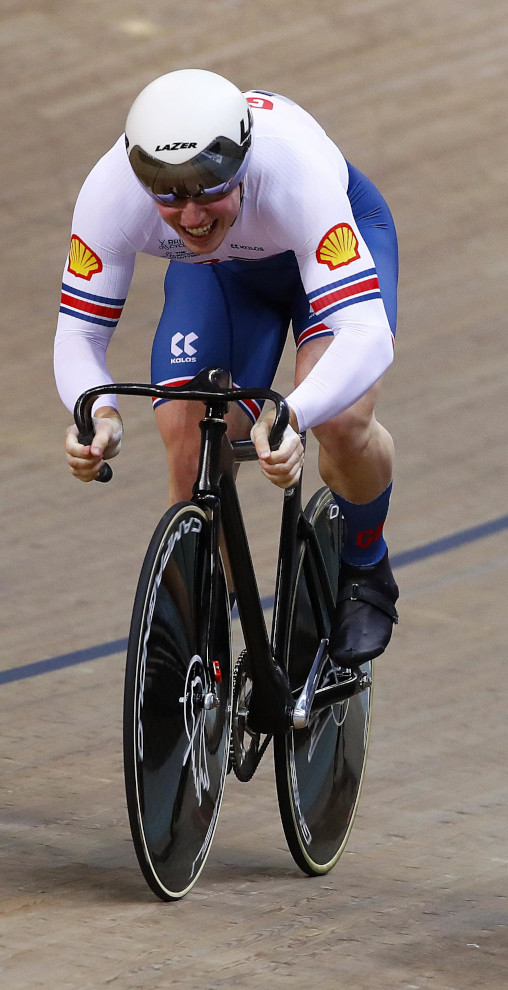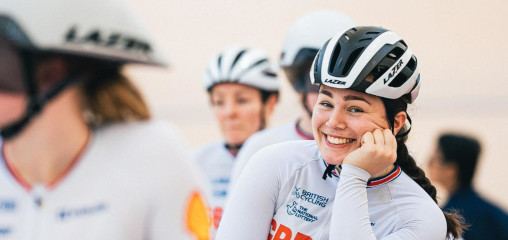 British Cycling
British Cycling is one of the world's leading national governing bodies, overseeing all forms of cycling in Britain. The organization has set the standard with Olympic, Paralympic, and Championship success, cementing its status as one of the strongest nations in competitive cycling. In 2014, Lazer proudly became its official helmet supplier, and the successful relationship has continued ever since. Over the years, British Cycling has enjoyed great success wearing Lazer helmets with many medals won, on the track and road.

For 2023, riders of British Cycling will be wearing a combination of Genesis, Vento KinetiCore, Volante KinetiCore and Victor KinetiCore, giving us valuable feedback to help refine the helmets.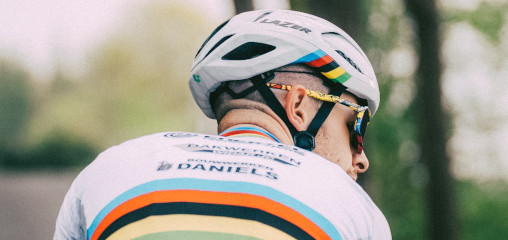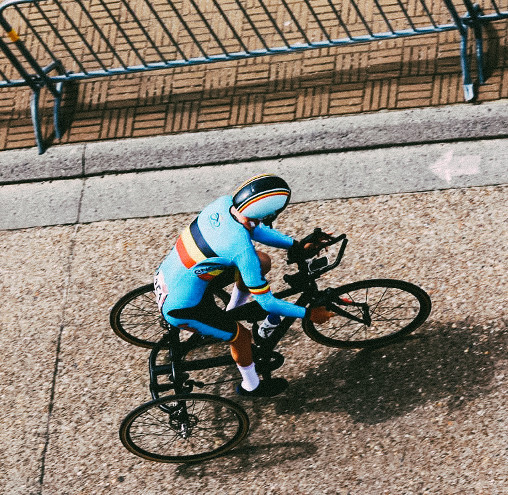 Tim Celen
Lazer and Tim Celen have a strong partnership, with Lazer providing him with high-quality helmets. Tim Celen has been able to achieve significant success on the international stage while wearing our helmets, including winning the World Championship on the road a couple of times. The collaboration is a testament to our commitment to supporting and developing the careers of talented and dedicated para-cyclists like Celen.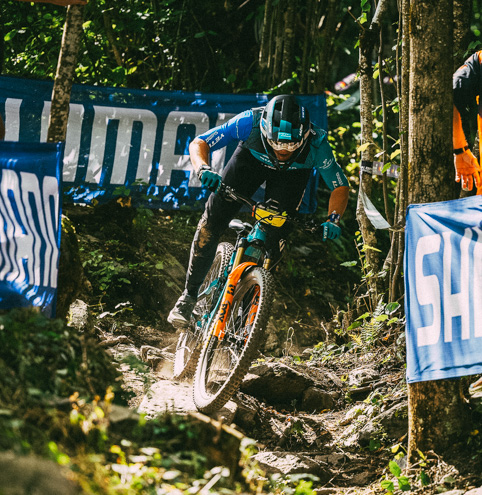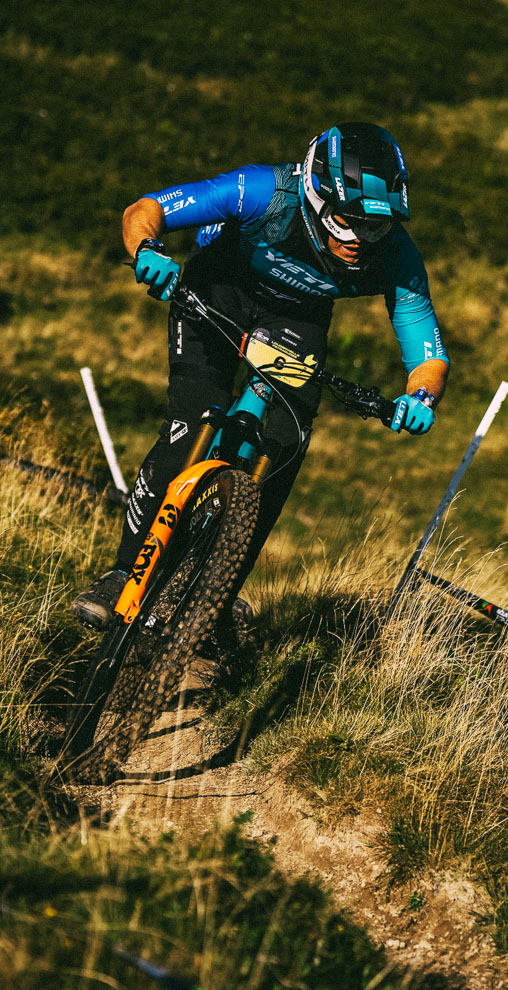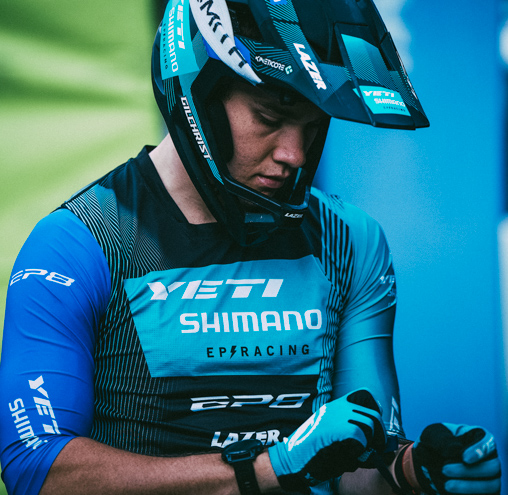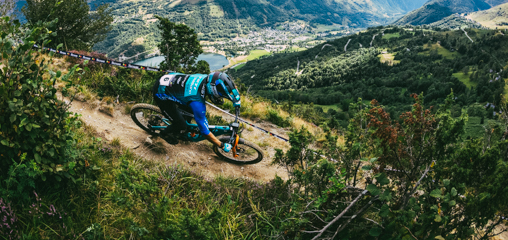 Yeti / Shimano EP Racing Team
Formed in 2022, the brand new Yeti / Shimano EP Racing Team features renowned MTB athletes Mick Hannah and Keegan Wright. Both athletes have many great accomplishments in the downhill world, and confidently transferred this knowledge to the E-Enduro World Series in 2022. In a discipline where athletes are pushed to the limit on both downhill and technical climbs, safety is key. Lazer ensures this safety by providing helmets that suit the riders best, such as Cage KinetiCore - the first ever 5-star rated full-face helmet on Virginia Tech.

In addition, the team has and will continue to be an integral part of Lazer's product development. After several tests, weighing, and measuring processes. There is no better way to really put a helmet to test than letting an experienced pro-athlete that has been racing since 2001, wear it. Mick Hannah provides valuable feedback on both launched and soon-to-be launched helmets, allowing Lazer to adjust where necessary.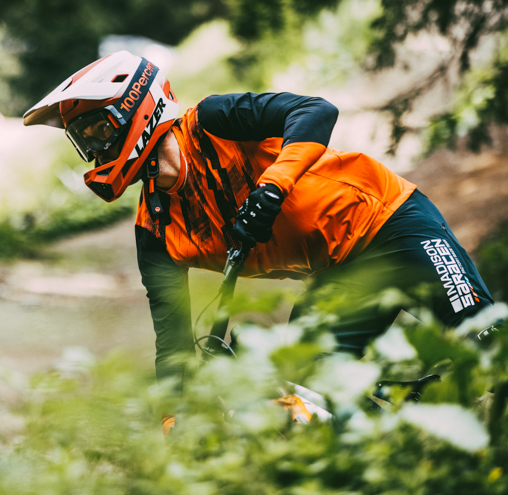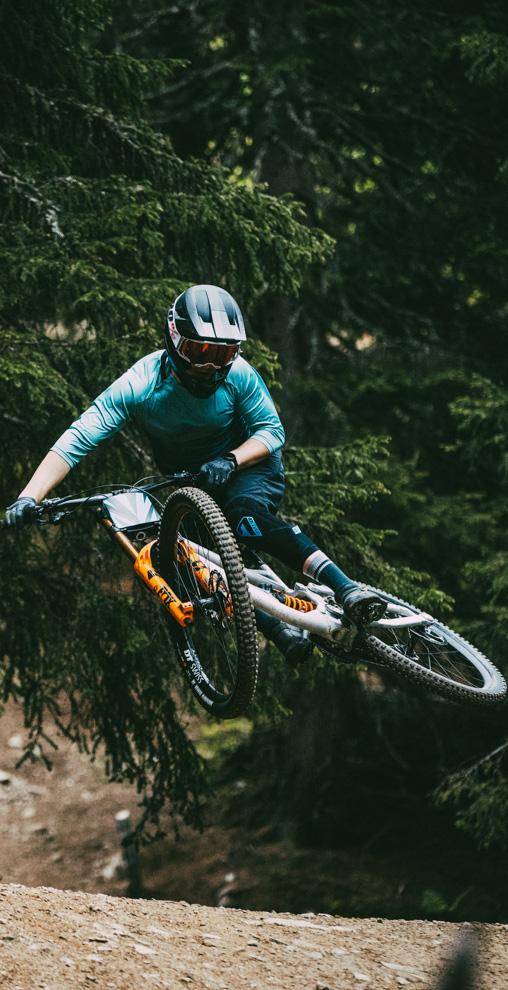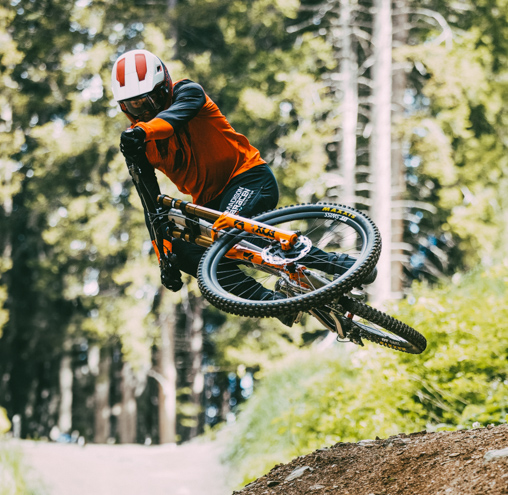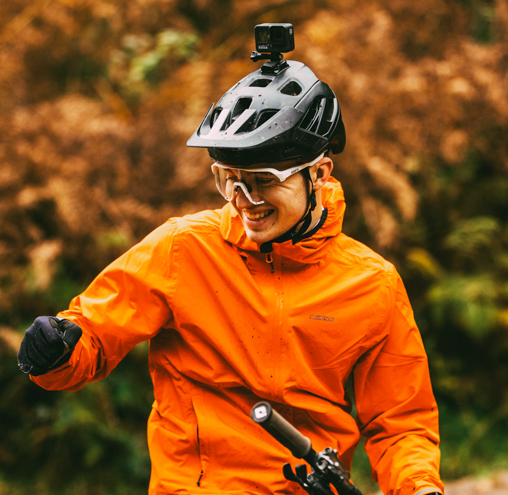 Madison Saracen Factory Race Team
Madison Saracen Factory Race Team is a UK-based downhill race team that was originally created in 2011 to develop British talent. Nowadays, the team has evolved into a World class professional racing outfit that has won many World Cups and World Championships over the years. The current team is made up of 2020 World Cup overall winner Matt Walker and popular Scottish rider Greg Williamson with eight top-10 World Cup rides to his name. The Madison Saracen Development Team is also in place to help future mountain bikers emulate the success of the Factory Team and has three talented young riders, George Madley, Felix Griffiths and Liv Taylor.
In a discipline where these athletes are pushed to the limit and reach high speeds, safety is key. Lazer ensures this safety by providing helmets that suit the riders best, such as Chase KinetiCore and Cage KinetiCore, both 5-star rated full-face helmets on Virginia Tech.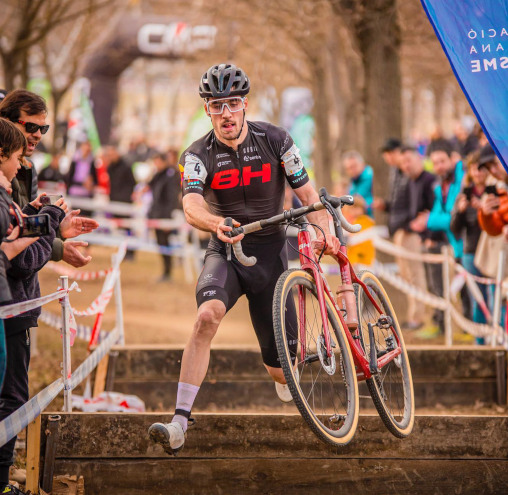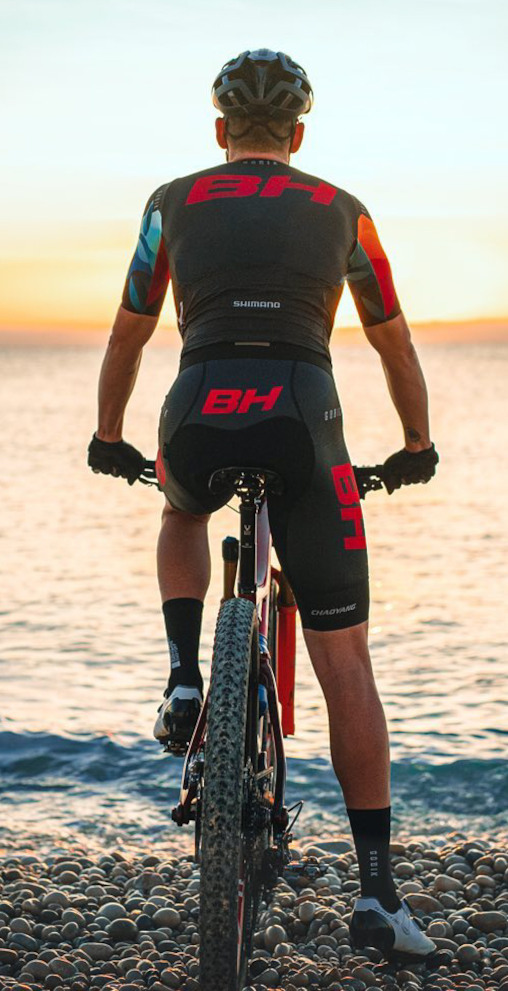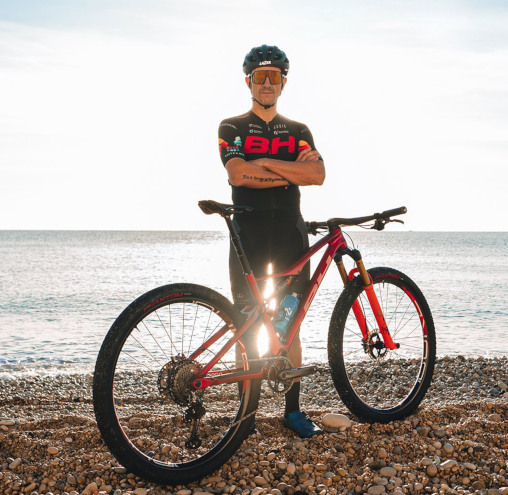 BH Coloma
BH Coloma started as the great project of Olympic medalist, Carlos Coloma in 2019. Today, the UCI-registered XC team features a very established pro-block. David Valero, as number 1 in the UCI ranking; Natalia Fischer as current European XCM champion; David Valero and Rocío del Alba as the two national champion jerseys in its ranks. For 2023, riders of BH Coloma will be riding with a red Lazer Genesis and Vento KinetiCore, matching their team colors.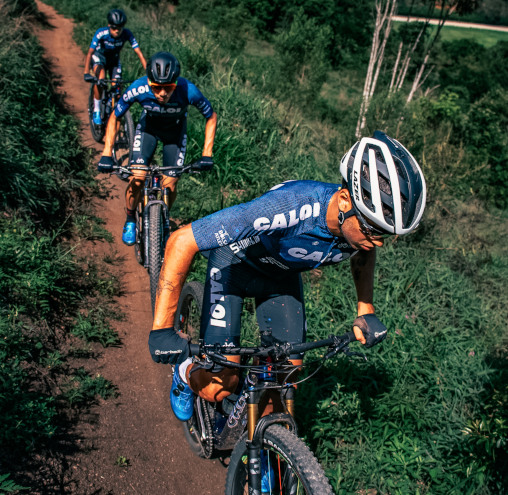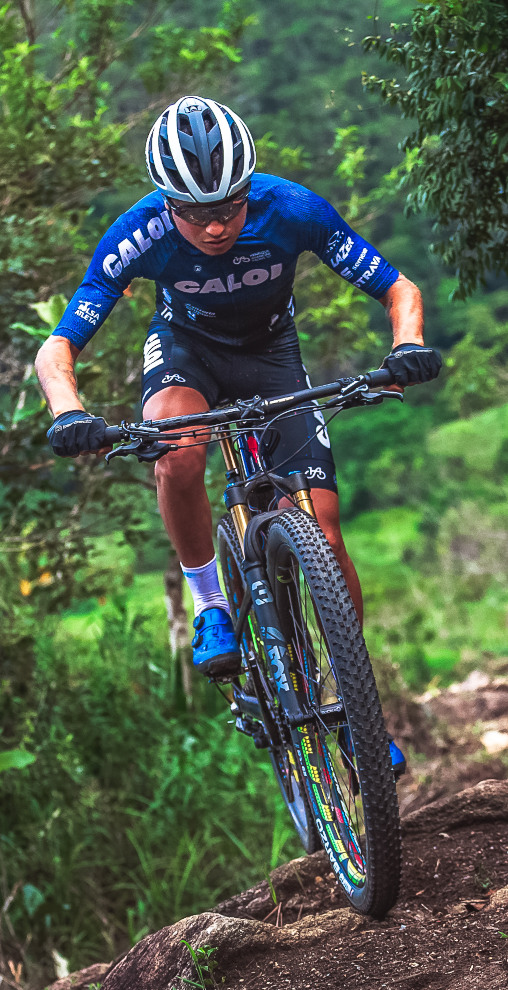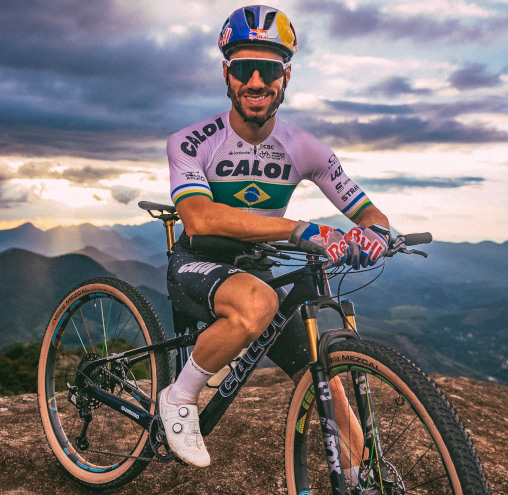 Caloi Henrique Avancini Racing
The Caloi Henrique Avancini Racing team is brand new to CX, but the legend behind it certainly isn't. Avancini is the first Brazilian rider to win a World Cup race and the first to win a Marathon World Championship making him one of the biggest heroes Brazilian sports has ever seen. But it's not just about race results, Avancini has a raw passion for the sport shown by his total commitment, and his willingness to share that with the world. In 2023, Caloi Henrique Avancini Racing team, a 100% Brazilian team of his own creation, came into being. The team, consisting of Ulan Galinski, Sabrina Oliveira, Cainã Oliveira and Avancini, will be racing hard for the glory of the sport we all love, while repping the Lazer brand.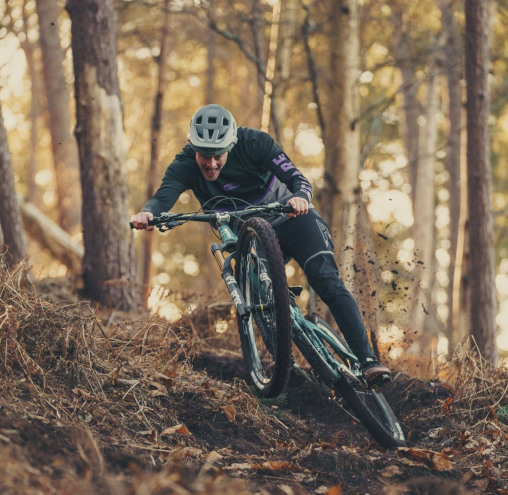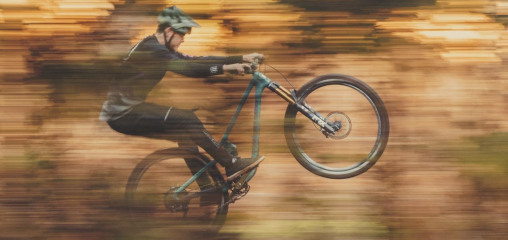 Jono Jones
Don't confuse him with his twin brother, who's also a professional MTB rider. Guess a need for adrenaline and talent runs through their veins and genes. Jono Jones, originally a pure downhill rider, now participates in some of the coolest and most well-known Enduro events, such as Enduro World Series and RedBull Hardline. In addition, he is a seriously talented rider across downhill, enduro and free-ride disciplines. Jono is very active on social media where he shares his adventures, with a big smile on his face, to his 130.000 followers. With his good mood and always a positive attitude, he is a great extension of the Lazer brand.